AS WELL AS: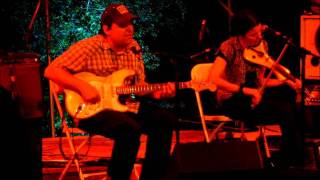 Jeb and Tara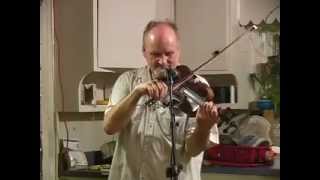 Stan Barton's Trio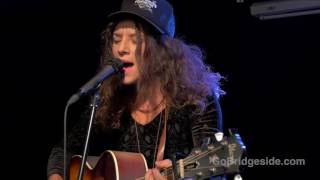 Bess Greenberg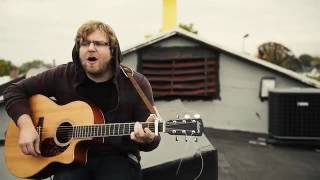 Tyler Smilo
John Merino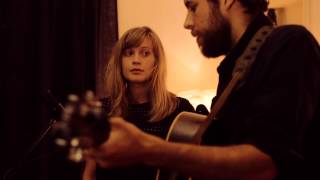 Max Garcia Conover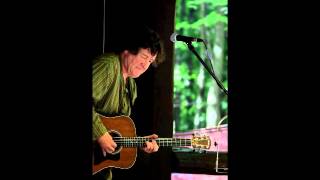 Ken Hardley
Bess Greenberg

Bess Greenberg is a singer-songwriter & visual artist from Binghamton, NY.

Tyler Smilo

An award winning acoustic artist, Smilo's Americana influenced folk songs are mostly autobiographical. However, the themes are easily relatable to the "everyman" and his performances both heartfelt and moving.

John Merino

John has been performing and writing songs for over four decades. His acoustic finger style guitar can also be heard on the new 10,000 Maniacs single "Clouds".

Max Garcia Conover

MGC is a nationally touring songwriter based in portland, Maine.
THIS PAGE IS A WORK IN PROGRESS. CHECK BACK PERIODICALLY AS WE POST MORE BIOS, PHOTOS AND VIDEO FOR OUR FEATURED ARTISTS.
Roster of Past Performers: 1992 – 2017
2 COW GARAGE
10,000 MANIACS
ADDISON MOON
THE ALEX KATES BAND
ALISON PIPITONE
ALLEGANY RIVER INDIAN DANCERS
ARMOR & STURTEVANT
ATICA
THE AVETT BROTHERS
JIM AVETT
THE AMERICAN PEOPLE
BACK 40
BALFA TOUJOURS
BAND OF PEACE
BARTON-JOHNSON BAND
BARTON BARTON LIUZZO & WARD
STAN BARTON TRIO
THE BELIEVERS
GARY BELLOMA & THE BLUE BOMBERS
DAN BERGGREN
LIZ BERLIN BAND
BESS GREENBERG
BIG BLOW & THE BUSHWACKERS
BIG MEAN SOUND MACHINE
THE BIG WU
BIG LEG EMMA
BLACK ROCK ZYDECO
THE BLAZERS
THE BLUE GRASSHOPPERS
BLUE SKY MISSION CLUB
THE BLUES JUMPERS
BOBBY HENRIE & THE GONERS
THE BOGARTS
BOLLO MAH KISSY
BOMBADIL
BOOJUM TWIST
BOY WITH A FISH
THE BRUCE PETERSON BLUES PROJECT
BUBBA GEORGE STRINGBAND
THE BUDDHAHOOD
BUFFALO ZYDECO
BURKE & BONE
THE BURNS SISTERS
THE BUVAS
THE CABIN KILLERS
THE CAMPBELL BROTHERS
SCOTT CARPENTER & THE REAL MCCOYS
THE CARPETBAGGERS
ROY CARRIER & THE NIGHT ROCKERS
CATS ON HOLIDAY
CHANKA CHANK
THE CHICKEN CHOKERS
COLORBLIND JAMES
CONNECT W/ PREECH FREEDOM
CONNELL BROS BAND
MAX GARCIA CONOVER
CORNERSTONE
COWPOKE WILLIS
THE CREOLE COWBOYS
CRI DU BAYOU
CROW GREENSPUN
THE CRUMBLES
CHAD CRUMM & FRIENDS
THE DARLIN' CLEMENTINES
THE DASHBOARD SAVIORS
DEREK DAVIS BAND
MOOT DAVIS & THE COOL DEAL
DAYBREAK RADIO
THE DELANEY BROTHERS
DEMIJOHN
THE DERBINES
HALLEY DEVESTERN
DAVID DEVINE
DIRT TRACK RACING
DIRTY MOUNTAIN BAND
DJAVA
DOCTOR ZOOT
DONNA THE BUFFALO
JIM DONOVAN
JOHNNY DOWD TRIO
DRIFTWOOD
THE DRUMMER & THE DANCER
NATIONAL TOUR
FRED EAGLESMITH / FLYING SQUIRRELS
THE EARTHWORMS
EASTERN BOYS
EDNA'S DRIVEWAY
EIGHT NAKED BUDDHAS
THE ELEKTRA-KINGS
ENTRAIN
EVIL CITY STRING BAND
THE FALCONERS
FALLING HOLLYWOOD
HOLLY FIGUEROA
FINN & THE SHARKS
FISHER
FIVE2
FIVE CUBIC FEET
PRESTON FRANK
THE FREEWILL SAVAGES
THE FUNNEST GAME
JEFF & SUSIE GOEHRING
GOKH-BI SYSTEM
GOOD DOG BAD DOG
THE GOODFELLAS
THE GROOVEMONGERS
KEN HARDLEY
HAYBALERS
THE HEARTBEATS
BOBBY HENRIE & THE GONERS
THE HICKORY PROJECT
HILLBILLY FUN PARK
HILLBILLY IDOL
THE HINDU COWBOYS
THE HIX
HOLY GHOST TENT REVIVAL
MATT HOMAN & THE BLUEGRASS DISCIPLES
THE HOMEWRECKERS
HONEY SPINE
THE HORSE FLIES
JAMES HUNNICUT
HYPNOTIC CLAMBAKE
INNER ORCHESTRA
INNER VISIONS
KATE JACOBS
JAKOB'S FERRY STRAGGLERS
J-SAN & THE ANALOGUE SONS
JIMMYJOHNNYJOE
JIMKATA
JOHN & MARY
JOHN & MARY & THE VALKYRIES
JOHN BROWN'S BODY
THE STEVE JOHNSON BAND
KELLEY & THE COWBOYS
KILBRANNAN
KINFOLKS
KING RAIL
KEVIN KINSELLA & BAND
BILL KIRCHEN & TOO MUCH FUN
THE KNUCKLEHEADS
LAILA BELLE
LA KREMA
LAKE STREET DIVE
JIM LAUDERDALE
LEJEUNE JONES
LI'L ANNE & HOTCAYENNE
THE LONESOME SISTERS
LOS STRAITJACKETS
KEITH LOVETT
THE LOW ROAD
THE MACGILLICUDDIES
MAMMA TONGUE
MECCA BODEGA
MERCY CREEK
JOHN MERINO
THE MIGHTY WALLOP
MOJO HAND BLUES BAND
THE MOLLYS
MULBERRY SOUL
GANDALPH MURPHY & THE
SLAMBOVIAN CIRCUS OF DREAMS
N-DIAS
THE NAKED APES
TARA NEVINS & FRIENDS
NEW NILE ORCHESTRA
THE NEW ALIEN STRING BAND
THE NEW DYLANS
NEW PARADIGM
NEW RIDERS OF THE PURPLE SAGE
JAMIE NOTARTHOMAS
TIM O'BRIEN
THE OBSERVERS
OCULUS
OLD DAWG BLUEGRASS
ONE WORLD TRIBE
ORGANIC GROOVE FARMERS
JAKE ORVIS & THE BROKEN BAND
THE OVERTAKERS
PA LINE
PASO FINO
PEACEFIELD
PEOPLE OF EARTH
PINE RIDGE
PLASTIC NEBRASKA
PLOUGHMAN'S LUNCH
THE PROBABLES
PROFFESSOR LOUIE & THE CROWMATIX
WILLIS PRUDHOMME
PSOAS
QWISTER
THE RAGBIRDS
RASTA RAFIKI
BESS RAYNOR
RED DOG RUN
THE RED HOTS
THE RED STICK RAMBLERS
REDHEADED STEPCHILD
THE SIM REDMOND BAND
REGGAE INFINITY
STEVE RILEY & THE MAMOU PLAYBOYS
RISING SUN & THE GUNPOETS
RITUAL SPACE TRAVEL AGENCY
RIVER CITY SLIM / ZYDECO HOGS
HANK ROBERTS
RUSTED ROOT
SANKAI
SAY ZUZU
SEAN PATRICK MCGRAW
KEITH SECOLA & WILD BAND OF INDIANS
SHOOT THE MOON
SHOTGUN JUBILEE
MARTIN & JESSICA SIMPSON
SLO-MO
SLOBBERBONE
SMACKDAB
TYLER SMILO
SOUTHERN CULTURE ON THE SKIDS
JOHN SPECKER
TOM STAHL
THE STEAM DONKEYS
JENNIE STEARNS BAND
STEEL PAN ALLEY
STEWED MULLIGAN
CLAIR STUCZYNSKI
SUITCASE JUNKET
SUNNY WEATHER
SYMBA
THE TALK TO ME'S
THE TARBOX RAMBLERS
LEROY THOMAS / ZYDECO ROADRUNNERS
JOE THRIFT & MAN ALIVE
TI-TI-CHICKAPEA
TIGER MAPLE STRINGBAND
TIN ROOF
TONEMAH
TOUBAB KREWE
THE TOWN PANTS
TREVOR MACDONALD & SILVER BIRD
TURKU
TURTLE ISLAND DREAM
UNCLE BENS REMEDY
UNCLE CLAUD'S BAND
URBAN PIONEERS
TONY VACCA
THE VALKYRIES
VIVA QUETZAL
VOX LUMINA
THE BILL WARD BAND
WATERBAND
LIGHTNIN' WELLS
JENN WERTZ & LOVECHILD
WESTERN CENTURIES
CHARLIE WHEELER BAND
WHO YOU ARE
WICKED NATURAL STRINGBAND
THE WOODBOX GANG
THE WOODSHED TRIO
THE WOODTICKS
XALAT
YANKEE ZYDECO COMPANY
Y'ALL
RON YAROSZ & THE VEHICLE
YVES JEAN BAND
ZEKUHL
ZETA CAULIFLOWER
KATHY ZIEGLER
ZYDECO EXPERIMENT