JUNE 30 - JULY 1 - JULY 2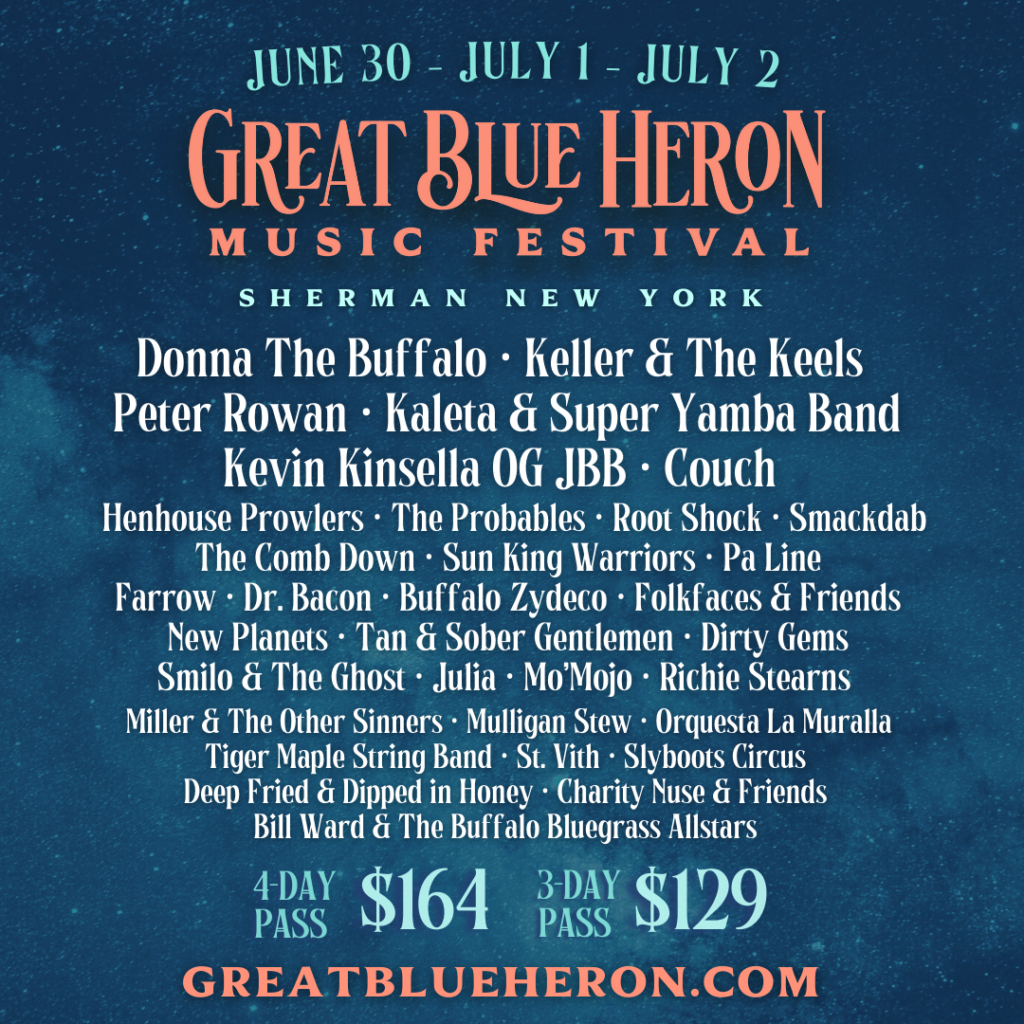 THE FULL LINE UP IS HERE!!!
Last but not least… Let's hear it for our final three Heron newcomers: Keller & The Keels, Couch AND Kaleta & the Super Yamba Band!
Now that the full lineup has been released, we are even more excited to sing and dance with all of you at the 30th Great Blue Heron Music Festival! You can learn more about all the bands on our line-up landing page. 
Just so you know: we will have a spring price increase April 1st … so please be sure to take advantage of our special Early Bird pricing while you can!
You can help make this year's festival a wonderfully unique experience!!
While the artists on stage fill the air with their incredible sound, our craft vendors bring us so many beautiful visual displays with their one-of-a-kind, handcrafted goods. And year-after-year, Heron food vendors bring delicious flavors to the festival.
And… let's not forget about all the volunteers who share their time and energy to help keep this festival flying! If you'd like to earn a weekend pass in exchange for some of your time and energy, we would love to have you on our team.
If you'd like to camp WITH your vehicle or RV, you will need to purchase a camping ticket. Here's a map of the festival grounds to help you figure out what area is best for you!
Green Lot: $129 · Orange Lot: $79
Purple Lot: $79 · Red Lot Large RV: $229
Camping in our woods WITHOUT your vehicle is still an option. Your car would be parked in the Red Lot at no charge. Limited shuttle service, plan accordingly.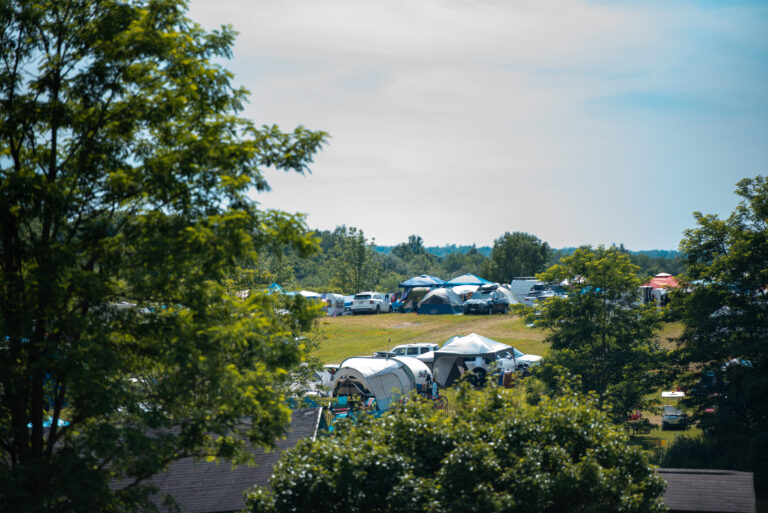 Welcome, Heron Friends! We are so excited for you to join us for the 30 Year Celebration of the Great Blue Heron Music Festival. We've been working hard behind the scenes to bring you a fantastic weekend and an incredible line-up of music.
We'll be in full swing this year with three days, three stages, & 30 artists! The line-up will combine returning favorites, including Donna the Buffalo, and ten new, never-been-to-The-Heron artists.
Our full GBH line-up will be shared in the weeks ahead. Tickets will roll-out in February as we offer special pricing options, so make sure to check your email to take advantage of presale prices.
DON'T MISS YOUR CHANCE FOR TICKETS
Join our mailing list to stay in-the-know about presale prices and ticket launches
You Can Help The Heron - Volunteers Needed!
Our volunteer application is up and open! Volunteers are the heartbeat of the Great Blue Heron Music Festival and we would LOVE to have you on our team.
We're bringing back Thursday Admission for volunteers this year, so you can share some of your time and energy with us to earn a weekend pass. Volunteer opportunities include work during the festival or you can help us out with pre-fest spring work.
Sign up to volunteer today!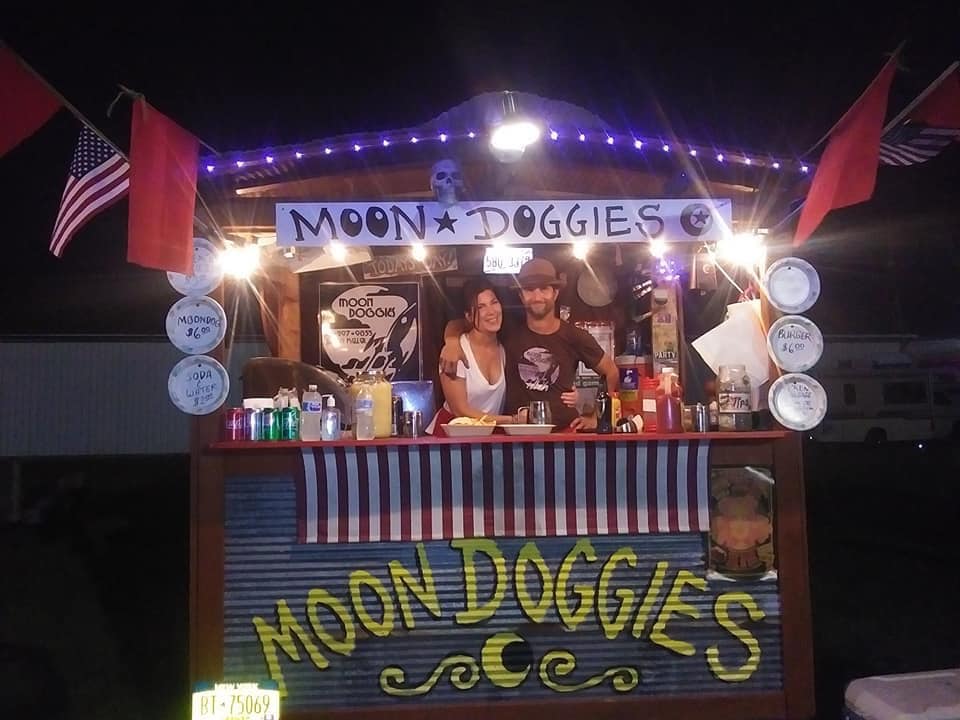 Food, Craft & Nonprofit Vendors
Come and join us on the farm for great music and a wonderful celebration for all! We are looking for fun and unique vendors for our summer festivals.
Apply today so we can see what you have to offer!
What is the PROGRESS on the BATHHOUSE?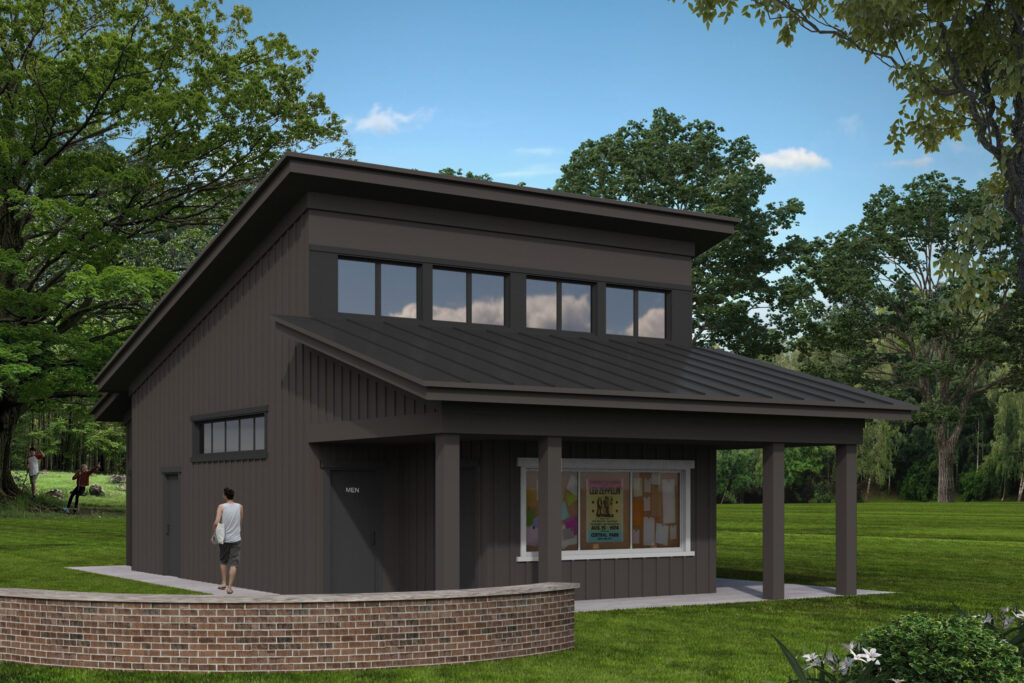 We have CONSTRUCTION DRAWINGS, and a new location selected.   Contractor's bids should be submitted very soon! If all goes well, we would break ground October 2023 and be finished by Summer 2024! 
So far we have raised $45,000 in donations! PLUS we have sold 100+ bricks to raise a bit more!  Help us reach our goal of a 1,000 bricks!
Can we interest you in a BATHHOUSE Naming Opportunity?
Each Shower will cost $5000 and that is the amount for this naming opportunity. The bathhouse will have 6 showers inside and 2 outdoor showers! We will be FOREVER thankful and display a plaque that recognizes your contribution. THANK YOU!!!!
Camping and Vehicle Camping