JUNE 30 - JULY 1 - JULY 2
30th annual Great blue heron music festival
For 30 years, the Great Blue Heron Music Festival has been a joyous celebration filled with music and dance, surrounded by the beauty of nature. Join us for three days and nights of fun with free-spirited, friendly people who come together each year as a community united by music.
For the first time in 3 years, the Great Blue Heron is returning to full production with live performances on all three stages: The Main Stage, The Dance Tent, and The Tiger Maple Stage.
Year-after-year, the Heron continues to delight audiences with an eclectic mix of musical genres. Our foundation began with Americana and old time mountain music, yet through the years, our lineups have expanded to also include funk, jam, soul, roots-rock, reggae, Celtic, afrobeat, zydeco and everything in between!
And, while our Heron community has grown, the mission of the festival remains the same:
 

Present a diverse assortment of original music from regional and national artists

 

Create a collaborative space where all are encouraged to participate and interact

 

Foster a cooperative and positive environment for celebration

Ensure a safe and satisfying experience for the whole community.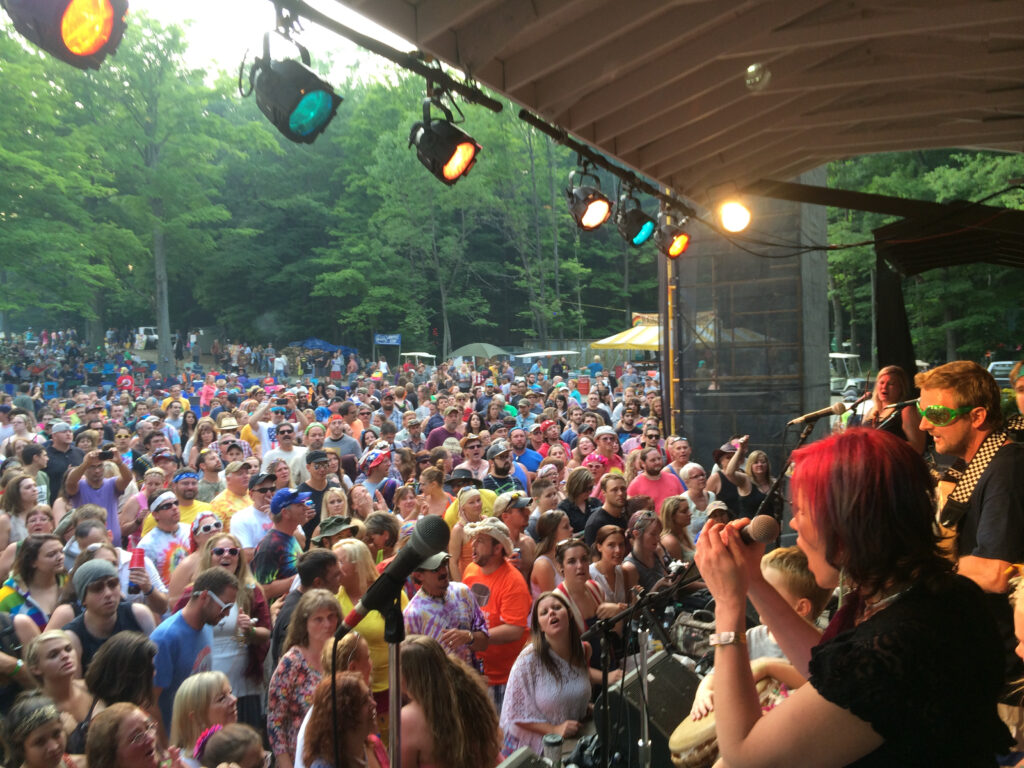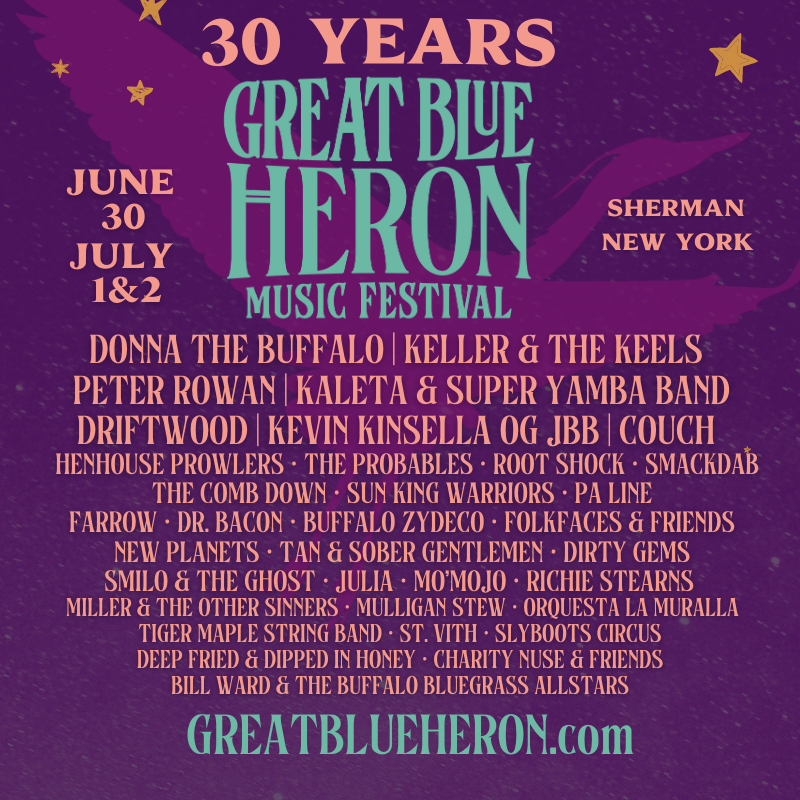 Have you heard the big news? DRIFTWOOD is coming back to help us celebrate 30 years!
See them Friday, June 30th, along with Heron newcomers Kaleta & Super Yamba Band. Friday only tickets will not be sold, so make plans to come for the whole weekend!
We are over-the-moon with this year's lineup and hope that you are, too! This summer's festival is going to be a beautiful, happy occasion and we are busier than ever working to get the land ready for you all to enjoy.
Although slightly delayed, there is a strong sense of gratitude that our 30-year milestone is finally happening! We believe the magic of this place stems from the partnerships that were created back in 1992. In short, David Tidquist had the bands and Julie Rockcastle had the land! It was more than a piece of land though, The Heron had been a place of gathering, as a campground, since the 1960's.
David and Julie brought people together 30 years ago to enjoy 3 beautiful summer days of music and their legacy continues today! It's taken hundreds, maybe thousands of volunteers, plus family and friends, to make this event thrive for so many years! Thank YOU for being with us to celebrate this monumental year and this incredible journey!
Interested in being a volunteer or vendor? Check out how you can be a special part of the Great Blue Heron Music Festival!  We are always excited to make new connections. Volunteers are the heartbeat of what we do!
While camping is the best way to stay and be a part of the Great Blue Heron experience, festival goers are also welcome to come to the festival during the day and go home at night!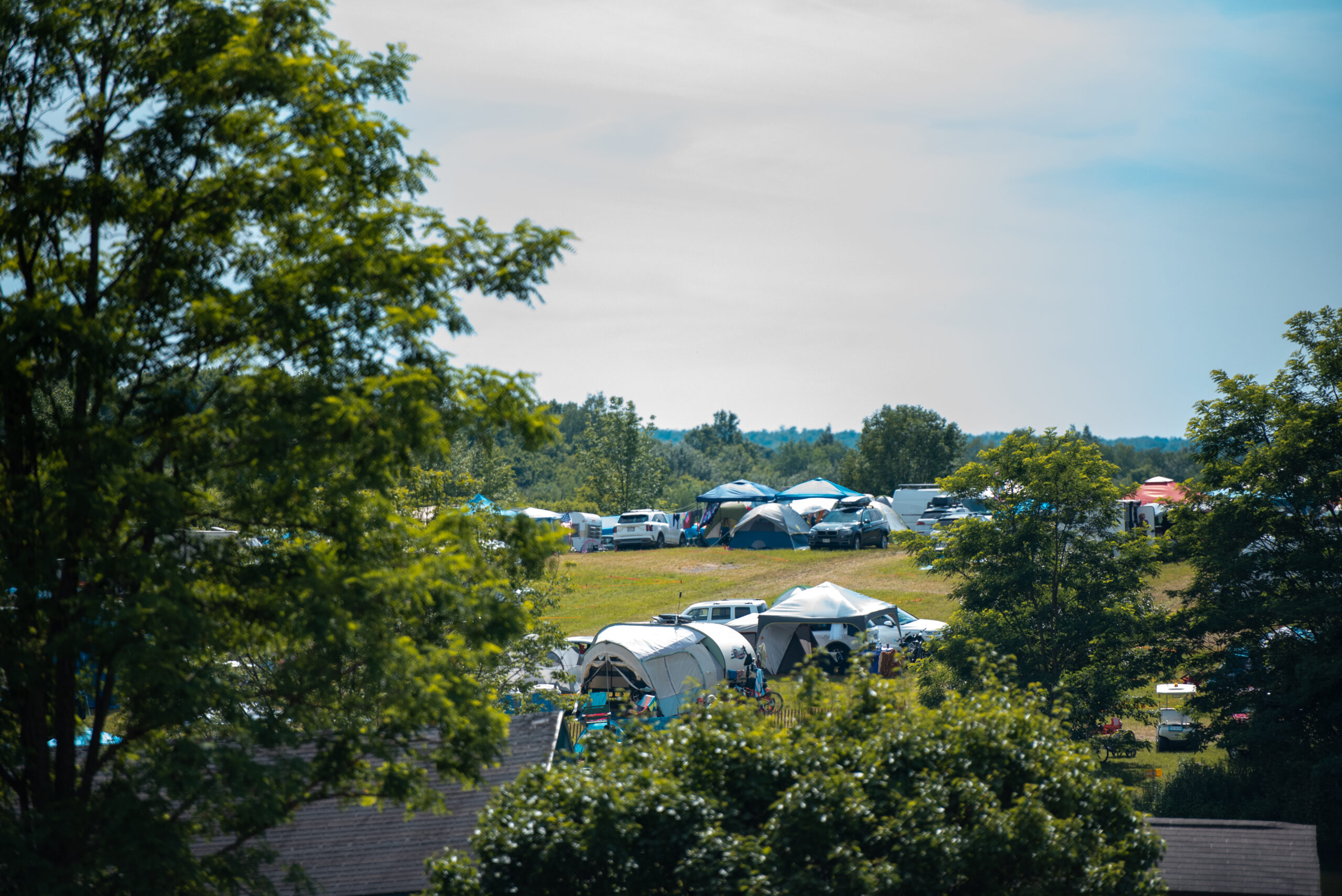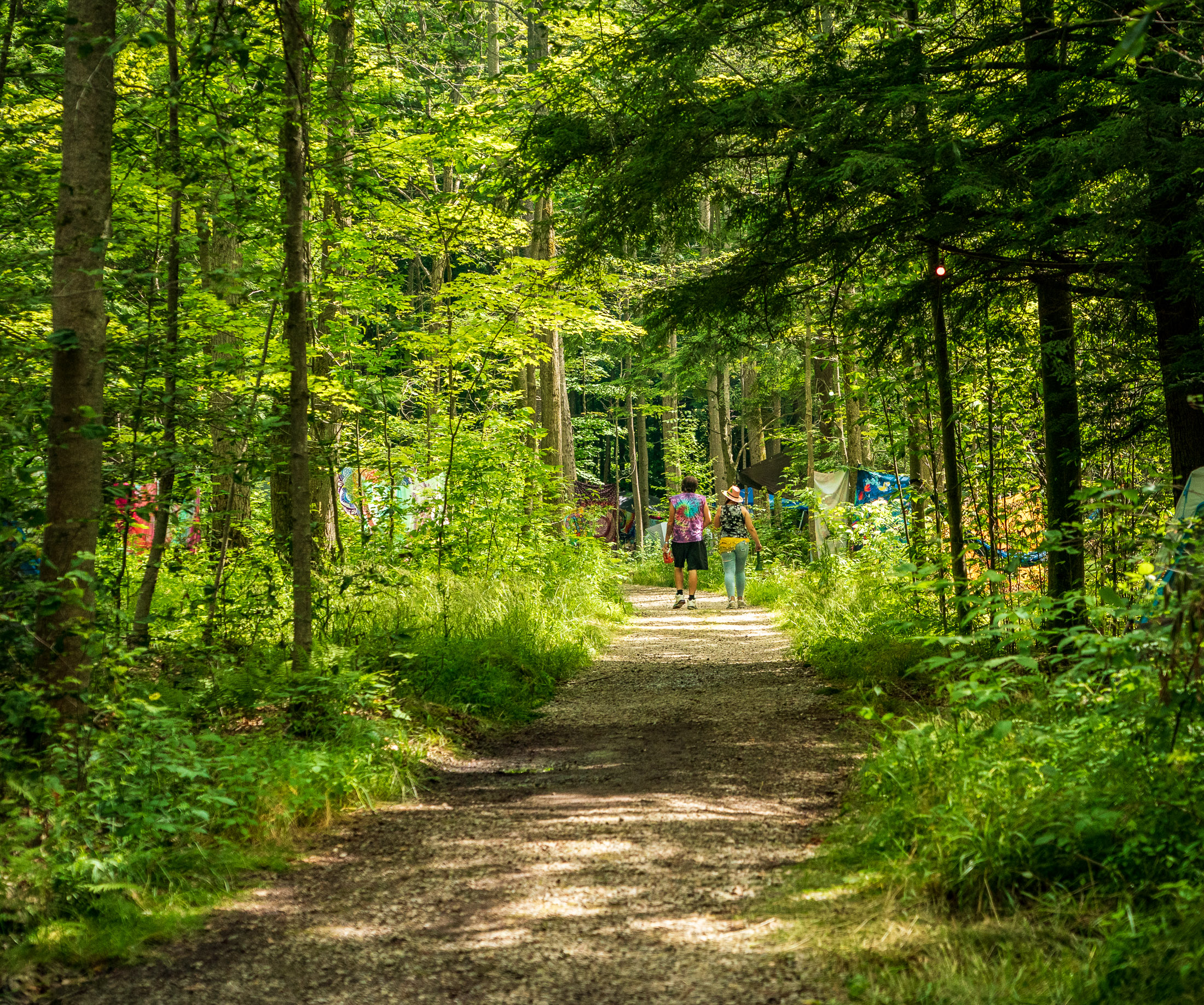 Amenities at the festival grounds include clean drinking water, bathing facilities, campfire wood, ice and The Heron Farm Store.
In addition to music, the festival offers a full slate of creative activities for young children and teens, instrument and wellness workshops for all ages, as well as a sandy beach by the spring-fed pond for cooling off during the day.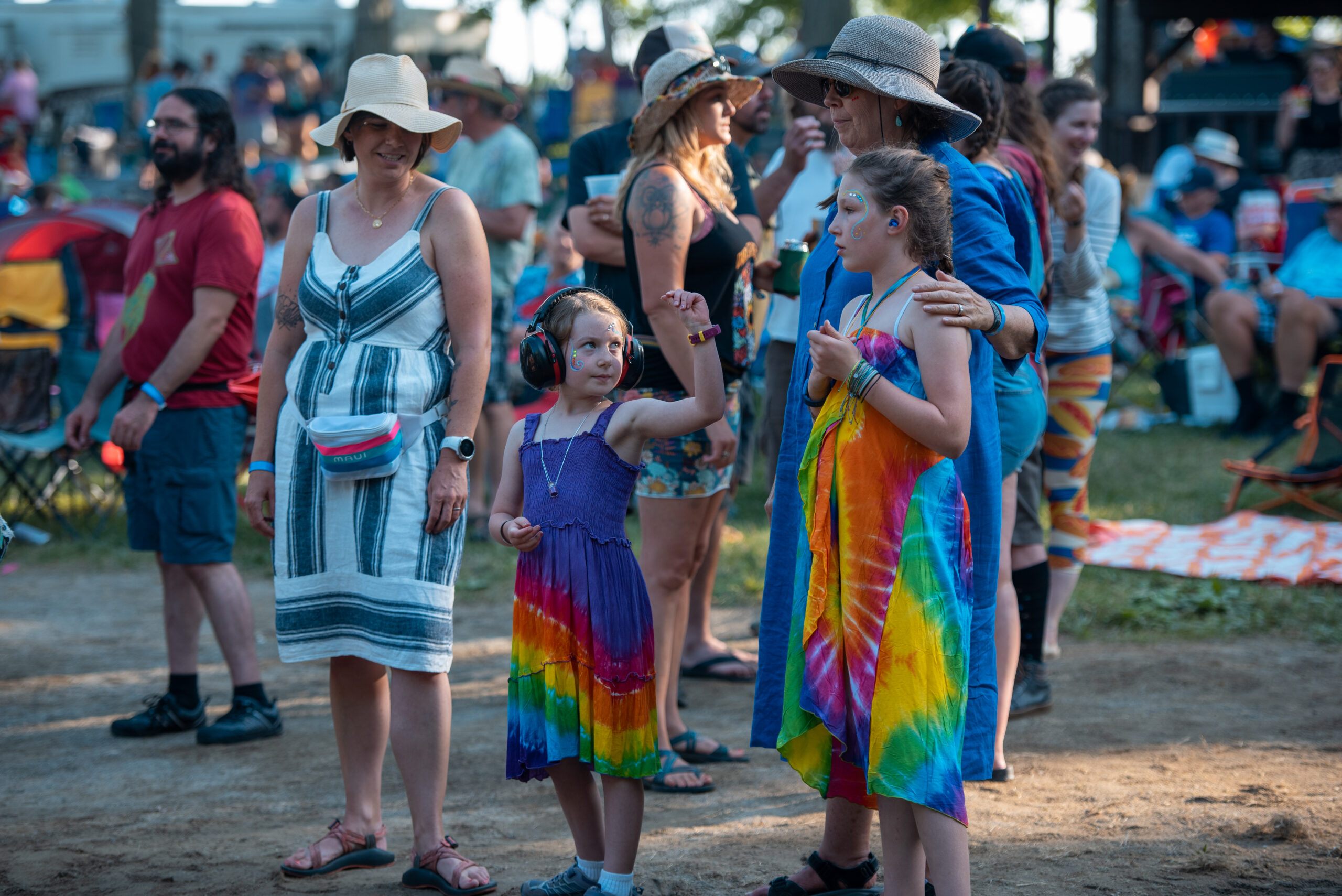 Help us build new bathhouses by buying a brick! So far we have raised $45,000 and each brick gets us one step closer.
NEWS: THE LATEST AND GREATEST
Watch long-time Blue Heron favorite Charity Nuse perform live on AM Buffalo and share their love for the festival.
Drop by the farm and shop our store anytime of the year. We are open 8-8 daily. Our freezers are stocked with 100% grass fed beef, organic chicken and heritage pork.