When you arrive and hear the magic words, "HAPPY HERON!" your cares melt away. A smile grows on your face. 
It's a feeling of coming home. A place where you know you always belong.
During your three days at The Heron, a spirit of kindness floods all. Hearts open, and love flows freely. Making new friends happens naturally here, as neighbors help each other and guide newbies.
The music ignites a soulfire within us. Dancing breaks out everywhere, and laughter fills the air. Our heartbeats sync with those of the artists on stage, and the drummers in the night.
Our love for the land runs deep here. We walk, dance, and sleep upon Mother Earth with respect. The peace we create radiates beyond The Heron, making the world a better place.
FIND YOUR TRIBE AT THE HERON!
All are invited to join our joyful community and the magical experience of The Great Blue Heron Music Festival.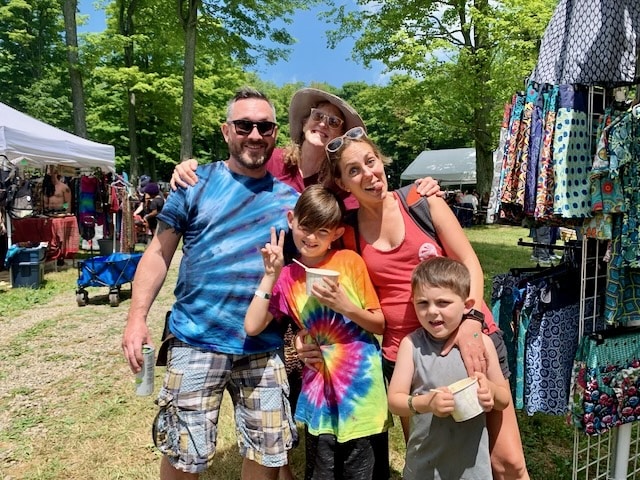 Beyond all the wonderful music you will hear throughout the festival, the Great Blue Heron also presents a variety of enriching, creative experiences for people of all ages. Make sure to get an official schedule when you arrive for times and locations of all these enjoyable activities to explore while you are here!
Another unique thing about Blue Heron is how many different generations of people attend each year. Over 400 children under 12 are here on a festival weekend along with their parents and oftentimes grandparents, too!
Yoga with Dariel Woltz
Friends of Bill
Stargazing
MEditation with Steve Piazza
Yoga with Monica Demello
Slyboots Para Line Up…. Join us!
Beginning Old Time Fiddle
Deep Fried & Dipped in Honey
Dr. Bacon
Folkfaces & Friends
We're so excited to be partnering with old friends and new faces this year. Check out the food and craft vendors who will be at the festival this year at the link below. Also make sure to learn more about our other amenities, including ice, firewood, and farm market items for purchase.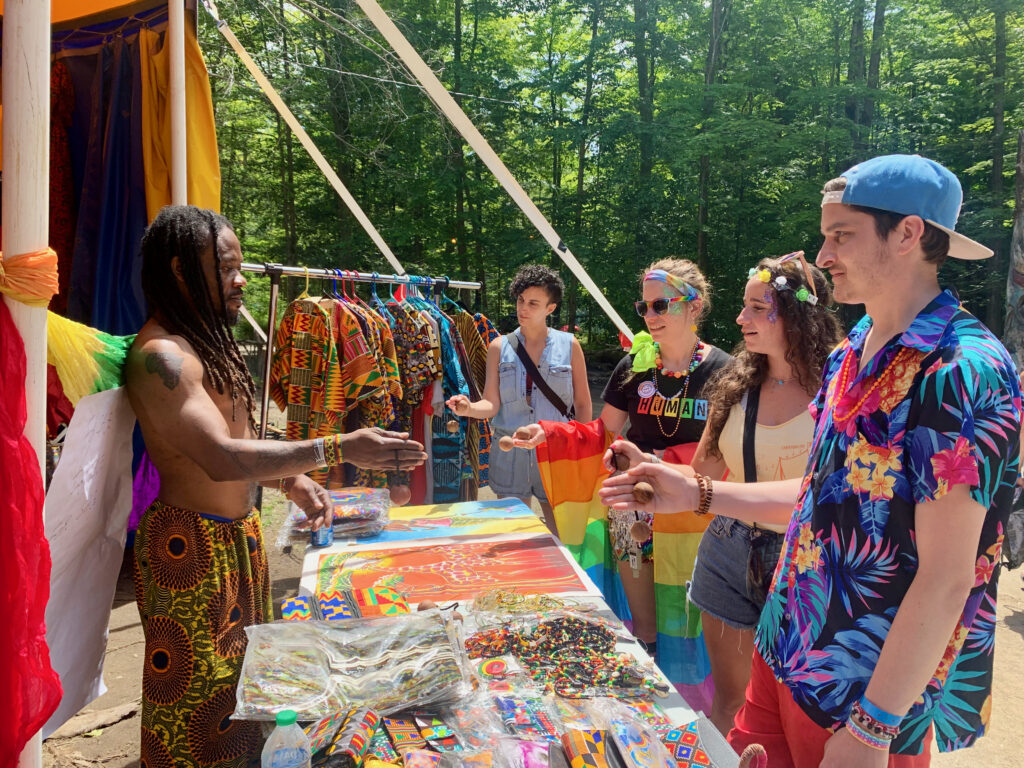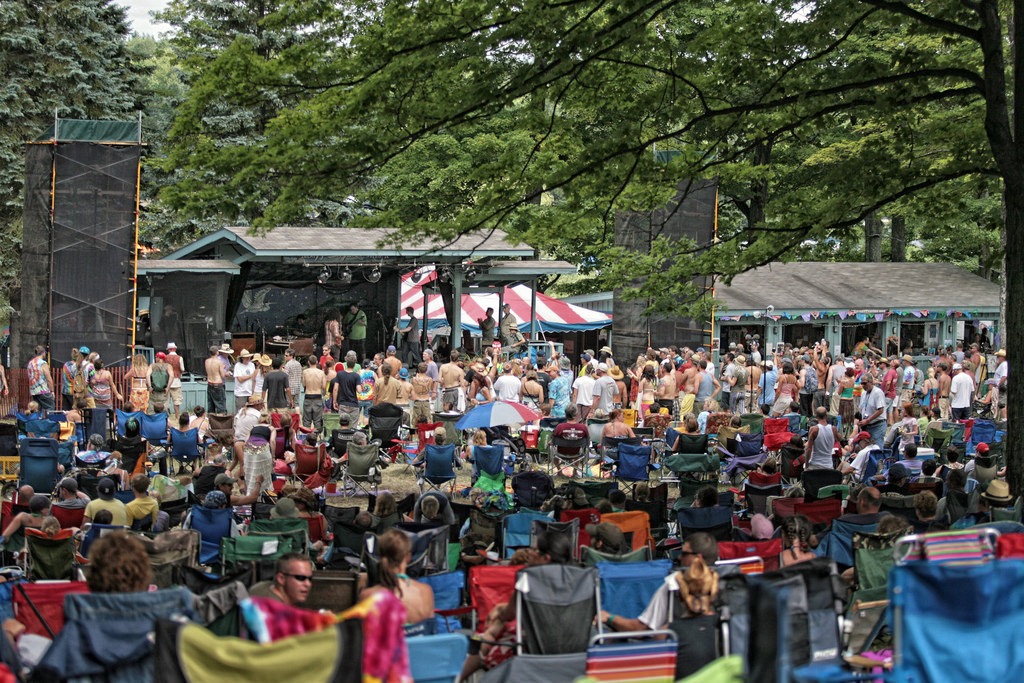 For the first time in 3 years, the Great Blue Heron is returning to full production with live performances on all three stages: The Main Stage, The Dance Tent, and The Tiger Maple Stage.
Our foundation began with Americana and old time mountain music, yet through the years, our lineups have expanded to also include funk, jam, soul, roots-rock, reggae, Celtic, afrobeat, zydeco and everything in between. Get the full lineup and artist info at the link below!
Learn How You Can Get Involved!
Interested in being a volunteer or vendor? Check out how you can be a special part of the Great Blue Heron Music Festival!  We are always excited to make new connections!
Park your car in the Red Lot if you come to the festival during the day and plan to go home at night. A parking sticker is free with the purchase of a ticket to the festival. We'll put one on your windshield at the gate. You can come and go at any time over the weekend. Camping in the Red Lot is not allowed. There is an uphill walk into the festival grounds from there. Wheels are a good idea!
Walk-in Woods Camping is free with your festival ticket. If this is your choice, ask for a Red Lot sticker for your vehicle at the gate. Park your car, walk-in with your gear and find a place for your tent on one of our enchanted trails. Dragon Run and The Up & Over Road both have lots of camping. Personal vehicles are not allowed in the woods. The farther back in the woods you go, the more room you will find to spread out. Again, wheels are a big help! We will be running some golf cart shuttles from Red Lot, but we are no longer running the big tractor wagon shuttles. Families might be happier in one of the vehicle camping areas as the late night excitement in the woods almost never stops!
Please read our rules so everyone can have a safe, fun time!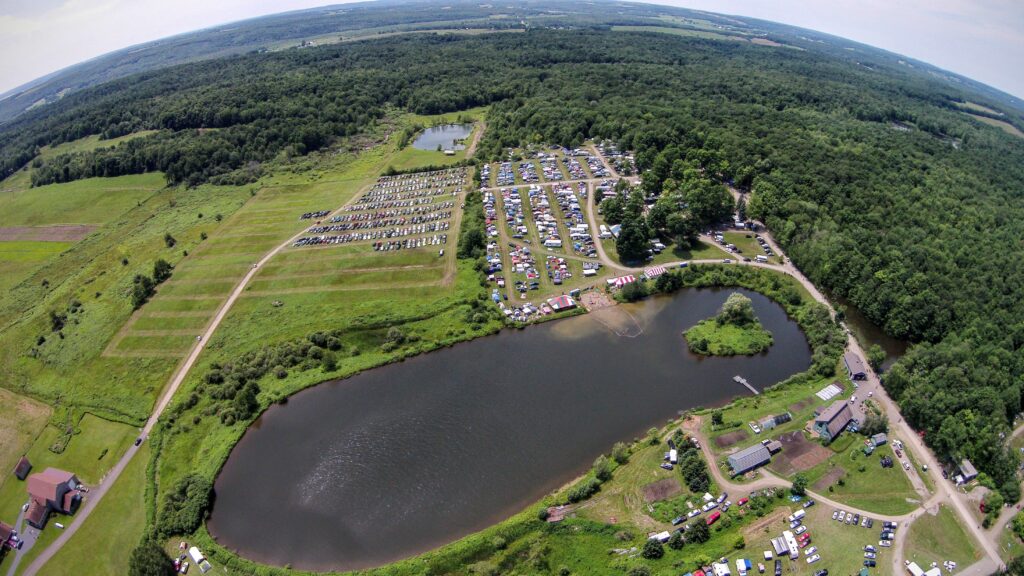 The Heron is a campground with safe chlorinated drinking water, ample porta-john facilities throughout the grounds and a bathhouse with 4 hot showers. Most importantly, we have a great service company that keeps up on the port-johns with 2 services daily! There is a $5 fee for showers and a 5 minute limit. We also have a dump station with a $20 fee that you pay for at HQ.
You can purchase ice and firewood on the grounds, as well as pick up homegrown meats and fresh veggies in our farm store. See what's in season right now at our online farm store!
SUPPORT THE BATHHOUSE BUILD
If you are interested in a sponsor naming opportunity for our new bathhouse, get in touch today!
If you have trouble with your GPS, try either of these addresses:
2361 Waits Corners Rd
Sherman, NY 14781
2361 Waits Corners Rd
Panama, NY 14767